Frequently Asked Question
General: How to install plugin for Mozilla Firefox?
Last Updated 7 years ago
For Firefox, it is a special way to install the plug-in, just open the Add-ons and pull the plug-in into the UI and it will install it.
1. Download the plug-in when you login your camera at the first time. Do the following step as picture 1

2. Pull the plug-in that you downloaded and drop to the Add-ons Manager UI that you have opened and the plug-in will install it.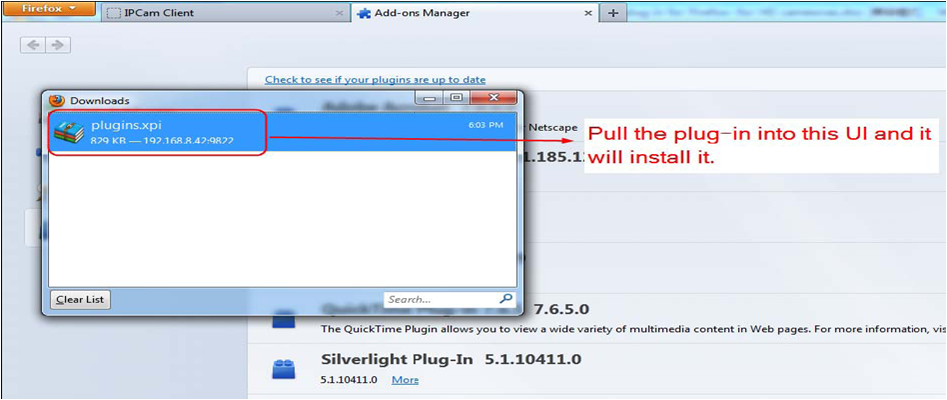 3. Choose "Install Now" as the following picture.

4. Please check if the plug-in was successfully installed or not. Restart browser to enable the plug-in.